Since its inception in 2009, Cheshire-Fitness has prided itself on bringing you the highest quality personal training in the North-West. We are dedicated to helping you hitting your personal goals. It doesn't matter if you are already fit and wanting to move onto the next level, or someone who isn't naturally sporty, but want to lose some weight. Whatever you want, we are with you every step of the way. Our specialist trainers offer sessions that will not only be tough, but fun. There is boxing, kickboxing, weights, circuit training, cardio work and much, much more to help you improve your conditioning and health.

The sessions will be enjoyable too. Our trainers are friendly and fun, so there is no need to worry about some drill sergeant screaming in your ear, you will definitely be looking forward to the next session as soon as you finish the last one! We are also happy to do diet plans for our clients so you can make sure that you are only putting the right things into your body. Our website also has a blog section where many things are discussed, including training techniques and dietary tips put together by the best personal trainers in Cheshire and the North West. So why not give us a call? Training can be tough, but the Cheshire-Fitness personal trainers will put as much effort into your sessions and fitness regimes as you do yourself. What are you waiting for? Make that call today!
What are you waiting for? Make that call today!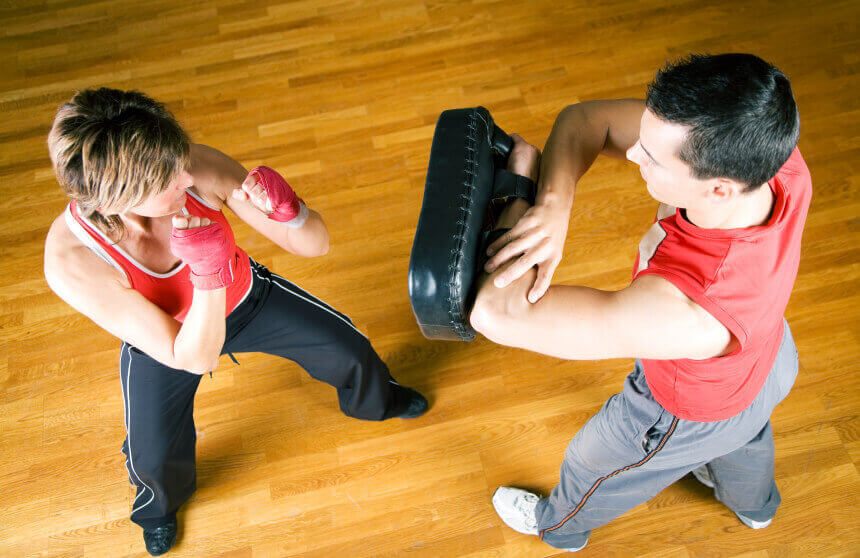 Boxing training is a great way to improve your cardio fitness, balance, reflexes and mental fitness.You will start off with simple two punch combinations, and move on to more complicated five or six punch combo's. You will feel yourself getting faster and stronger as the weeks go by, and as previously stated, sparring is available to those who want it.